Corey Fisher of Villanova Drops 105 Points At Watson Classic In NYC
So I'm kicking back last night after the fight and my Blackberry starts going Mel Gibson crazy at about 10pm with non stop calls from my family back home in Brooklyn.
Now at this time I was so much into the fight that I let the phone ring and figured I would just hit them back after it was done and see what the issue was. So in between one of the fights, I happened to glance at my phone and noticed that I had 37 missed calls and 15 text messages, which I proceeded to then give my blackberry the Jim Halpert face.
I opened the first text message and it read
"HOMIE…..COREY FISHER JUST FINISHED PUTTING 105 POINTS ON JOSE CALDERON AT WATTY…"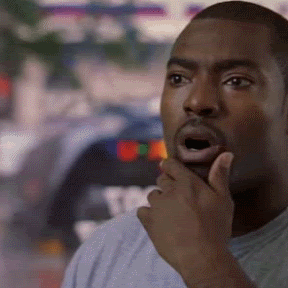 Immediately I reset my blackberry to make sure my phone was operating correctly and then called him to get the details.
Apparently at last nights Watson Classic tournament in the Bronx, Fisher went 23-28 from downtown and scored 72 points in the second half alone………………………………………………
Considering the game was 40 minutes long, this works out to about 2.6 points per minute………………………….
And before this goes any further I will state that the Jose Calderon who had the dreaded assignment of guarding Fisher is from Spanish Harlem not the one from the NBA
Now as soon as I heard the details of  this, I immediately searched for confirmation which up until about 2 hours ago I could not find, but the folks over at DIME Magazine have provided that.
Now I know many of you are probably saying "Well It wasn't an NCAA game so who cares"
My response to that isif a PLAYER can drop 105 points in a GAME that isn't played against st. mary's school of the blind you should always care. Even if you rebuttal with "well  they probably weren't playing D" –multiple "Sources" (yes I used the word sources…#NoStephenA) say that they Corey was double and triple teamed last night for much of the second half and defense or not you have to be on some martian type stuff  to go 23 of 28 from downtown.
So, with all of that being said and adding to the fact that this is somewhat of a dead time for news not containing the words Brett and Favre , why shouldn't we care?!
And for those who are not familiar with Corey Fisher, he is the same dude who got into a brawl before this past NCAA tournament with Nova teammate Scottie Reynolds because Fisher was getting it in with Reynolds' girlfriend and just happen to get her pregnant (that story can be read here)
I have also been told that there is footage to come so keep your eyes peeled because you know BSO will have that exclusive content
Kris Moyo is one of BSO's newest writers and comes from a long background of jive talking and pimp walking. You can follow Kris on Twitter at http://www.twitter.com/IAMKRIS24