Lebron James Returning to Cleveland…Sort of
If you thought Lebron's days in Cleveland were over, you were wrong…kind of
As I find any and all Lebron/Cleveland related news interesting as well as hilarious, I broke into a Heath Ledger Joker like chuckle when I found out that Lebron would be making an appearance on the upcoming season of Fox's hit cartoon sitcom "The Cleveland Show"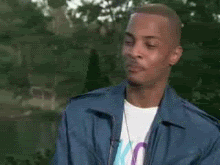 The Dallas Morning News Reported:
The date of the episode that will feature Dirk, Kevin Garnett, LeBron James , Steve Nash and others from the NBA is unknown, but that show will feature the main characters (Cleveland and Donna) scoring courtside tickets to the All-Star Game in Los Angeles.

They heckle the players, who then seek revenge by paying a surprise visit to Cleveland to put him in his place.
I don't  know about you all but I find this hilarious
I definitely predict the show will be poking fun at Lebron's Decision special and I am praying for a Dan Gilbert reenactment scene which would probably be the best thing to ever hit TV
As for the city of Cleveland this is as close as you will get to Lebron doing something for you city ever again….most likely
Mo Williams is somewhere giddy like a school girl who just saw Tevon Campbell setting his PVR and Dan Gilbert is opening a new word document as we speak.
UPDATE: The episode is entitled "A Short Story and a Tall Tale" and will be shown around Valentine's Day.