Ronda Rousey's Armbar Submission of Liz Carmouche at UFC 157 (Video)
Rousey was in a little bit of trouble early, it looked like she might get choked out by Carmouche,  In my opinion, she was very close to tapping, but because Rousey was so much bigger than Carmouche couldn't get it locked all the way in and eventually Rousey was able to shake her off.
Once, Rousey got Carmouche on the ground, it was all over.
Not to state the obvious, but future opponents should try to stay on their feet at all times, because once the armbar is locked in it is over. No one is going to be able to get out of that.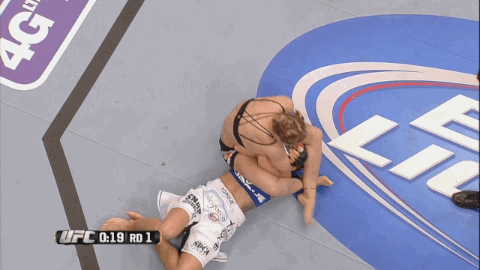 H/T to Bleacher Report for the GIF.