Nazr Mohammed Ejected For the Stone Cold Shove of LeBron James (Video)
The shove wasn't necessary by Nazr Mohammed and LeBron sold it like The Rock selling a Stone Cold Stunner. To me that makes it even and Mohammed shouldn't have been ejected. Should have been double technicals and that's it. Wasn't like Mohammed threw a punch or did anything to hurt LeBron, just gave him an unneccesary shove.
Charles Oakley is just shaking his head right now.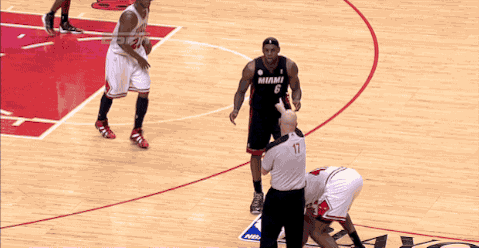 FYI, LeBron this is the proper way to sell a stunner.