Stone Cold Steve Austin Gives Dwight Howard the Stunner
Never give the photoshoppers and gif-masters any ideas.
Stone Cold Steve Austin just told me the athlete he would most like to hit with the Stunner is Dwight Howard. Oh. My. God.

— Chris Mannix (@ChrisMannixYS) July 12, 2013
Because when you do, things like this happen.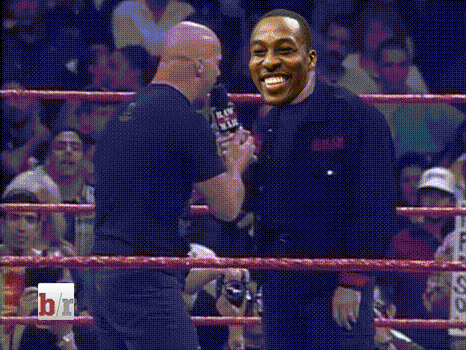 H/T Bleacher Report