Joakim Noah: "Derrick Rose Is Bulls MVP"
I see what you're trying to do Joakim and it's a genius move.
Noah is the heart and soul of the Bulls on a nightly basis, but if he's ever going to win a ring, he'll a need a healthy and confident Derrick Rose pulling the trigger.
That's just a simple fact.
Noah is the heart, but Rose moves the meter.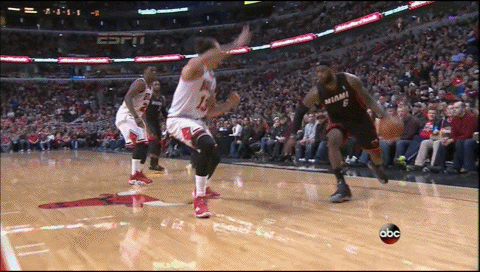 Following the Bulls' 95-88 overtime victory over the Miami Heat Sunday, Bulls.com's Chuck Swirsky asked Noah about the chants of MVP from Bulls fans.
"I don't like it," he said. "No, I don't like it."
Asked why, Noah's response was either shocking or brilliant, depending on how you looked at it.
"Because our MVP is not playing. We have one MVP, and that'sDerrick Rose. And it's not about MVPs, it's about rings, and one day I hope that we can get one here."
Of course we all disagree with the statement, but Noah is a loyal, team first dude, and dissing or slighting Rose just won't happen.
"Derrick's a brother," Noah said last May, per ESPN Chicago's Nick Friedell. "And to see him go through this is tough, but at the end of the day it's really funny how quick people are to judge. But people don't know what it's like to lead a team, especially after you tore your ACL."
Brilliant move Joakim, I see you.