The Atlanta Hawks are taking it to the Indiana Pacers in a game where the seeding should probably be switched around.   The night has been a disaster for Indiana and it's ironic that the teams two biggest issues were in sync on the same disaster of a play.
Hawks point guard Jeff Teague is torching the Pacers and on this play, hit Evan Turner with a nasty crossover and step back three pointer.
Turner gets crossed over and two feet behind him, Hibbert Roy Hibbert does as well.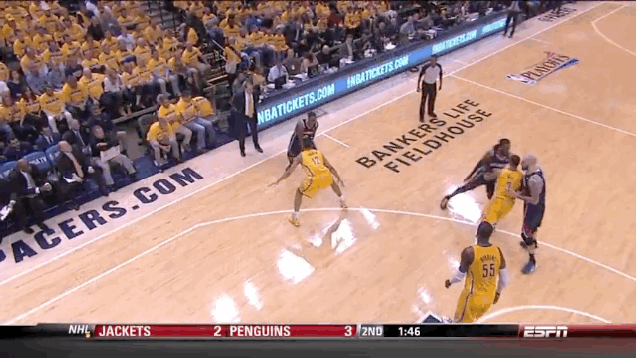 H/T Bleacher Report