Novak Djokovic Defeats Roger Federer At Wimbledon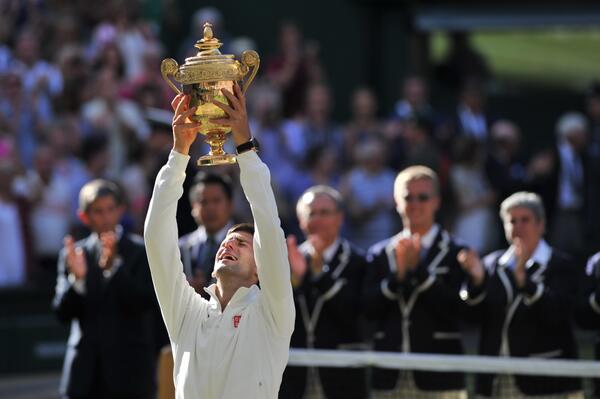 Novak Djokovic has won his 7th major after his 5 set victory over 7-time Wimbledon winner and tennis icon, Roger Federer.
Djokovic has returned to number 1 ATP rank supremacy after winng 6-7, 6-4, 7-6, 5-7, 6-4 after an intense 5 set race to the finish. This is Novak's first Slam win since 2013′s Australia Open victory.
As for the 7-time Wimbledon champ Roger Federer, the bitter defeat only goes to prove the naysayers wrong as Fed still has a lot left in him. 32-year-old Federer was on a mission to become the oldest Wimbledon winner in the Open Era.
The prize money Novak receives for first place will sure come in handy as he announced live after the match that he and his longtime girlfriend, Jelena, are having a baby.
The back and forth in the rank should only go to intensify the Djoker-Nadal rivalry as we head now towards the US Open at the end of August.
Eat that grass, Djoker. You deserve it.