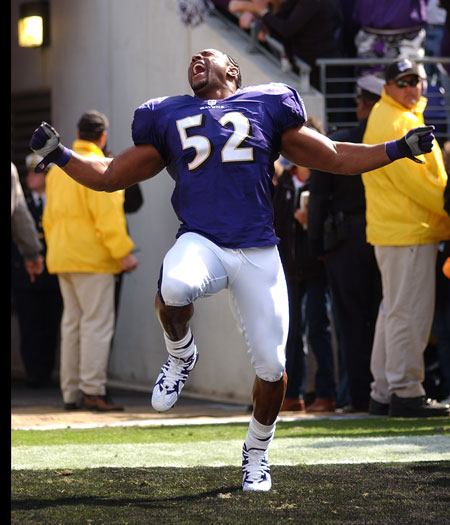 Ray Lewis recently left the Baltimore Ravens to attend to family matters.  The reasons were not given for his absence, but it appears he made a trip to Coral Gables to speak to the University of Miami football team while away from the Ravens.   Al Golden has already had Michael Irvin and Warren Sapp come back to speak to the team.
It isn't certain if the video was filmed before or after the allegations hit the UM program, regardless of the fact this 8:16 clip is some motivation the Hurricanes could turn to this season.  Ray Lewis spoke about his time as a freshman at "the U" to his present challenges in the NFL.  Video was posted by YouTube user kingofthesouf863.
Ray Lewis speaks from the heart; as much as people joked about his interview with Sal Paolantonio during the NFL lockout, but the passion he delivers in his words will find him either on TV, coaching, or a motivational speaker.
From what I can see, perhaps he will do all three.