Monday night Royals 2B Omar Infante was forced to leave the game against the Rays after being smacked in the fact by a Heath Bell pitch according to CBS Sports, While Infante wasn't knocked out by the pitch, he did need help to walk off the field.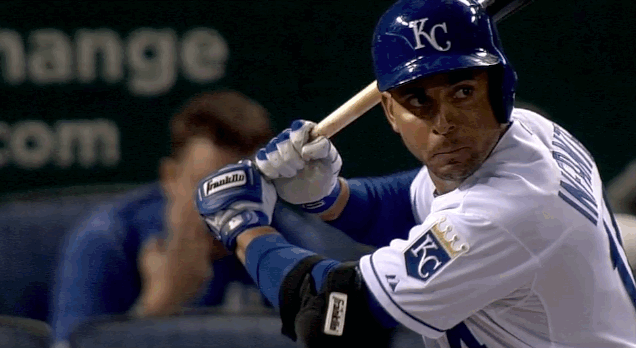 Omar Infante received stitches and is undergoing tests to determine if his jaw is broken. The team also fears he suffered a concussion.

— Andy McCullough (@McCulloughStar) April 8, 2014
Infante signed with the Royals to a four year $30 million contract, so if injuries include a broken jaw, it would be a big loss for the team. Hopefully it wasn't as bad as it looked for Infante.