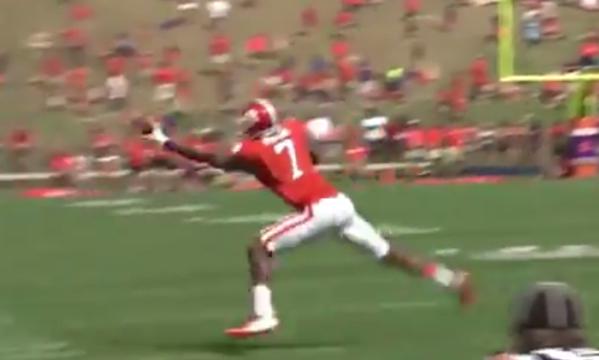 It seems like every few years or so, a different Mike Williams emerges in college football. He's usually talented, and a big time wide receiver.
The Clemson Tigers have their own version, and the kid is stacked. The 6'3″, 205-pound wideout made a beautiful one-handed catch look easy — During Clemson's annual Orange & White Spring Game on Saturday in South Carolina.
As a sophomore last season, Williams tallied 57 receptions for 1,030 yards and six touchdowns.