Is McGregor's 'Billy Strut' Becoming Sports #1 Celebration? (Videos)
If Conor McGregor wasn't already a mainstream superstar before UFC 205, there's no question that he has crossed over after his dominant performance against Eddie Alvarez.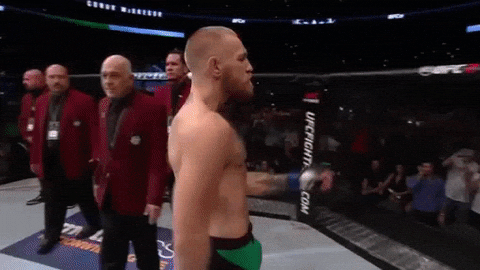 Conor's now-trademark 'Billy Strut,' named after WWE CEO & billionaire Vince McMahon, has become the go-to celebration in sports.
Shaq, Marc Gasol and others have tried their hand at McGregor's strut and there are many more to come.
Flip the Pages to Watch Athletes Celebrate Using McGregor's walk…