---
Rookie of the Year
As mentioned before, this class is really good. They have a lot of talent with plenty of options to win Roy. The most important thing though is which guy will have the most opportunity to put up the best numbers to win the award.
It could be someone like Josh Giddey who will have ample opportunity to put up numbers for the Thunder since they don't really have a secondary scoring option and he can step into that role but they could be the worse team in the league. It could be Jalen Suggs who is with the Magic but they have a lot of guards who he'll be competing with. He's going to get themes opportunity but it'll be hard to win the award.
What about Cade Cunningham? He was the number one pick and is the best player in the draft. However while I think he's great and will have some pretty good overall numbers, it's hard to see him win the award in Detroit. My second choice though.
It will be Jalen Green.
He has a claim as the best player in the draft and he is looking to prove that he is and should have been the number one pick. He will have so much opportunity to put up some really good numbers since he'll likely be the Rockets primary playmaker and competing for the number one scoring option with Christian Wood.
The reason I'm picking him over Cade is because of his attitude and demeanor. He has the talent and carries himself like he wants to be the best which will carry over onto the court and there's just something about players like that that I love. Not to say Cade doesn't think the same thing because you don't become the number one pick if you don't think you're the best but there's something about Jalen's attitude that I love.
---
Most Improved
This award is always the hardest to pick because you never know which guy will truly get more opportunity than the previous season.
There are a lot of good options to pick from though.
I kind of wanted to pick Kevin Porter Jr. because the kid has a lot of talent and he's now with a team that actually wants him there and is using him in effective ways but with Jalen Green and Christian Wood it's going to be hard. It could easily be Lonzo Ball who is now playing for a coach who has done very well with the point guards he's coached plus Zo has a lot to prove.
Why not Michael Porter Jr.? With Jamal Murray out for some time he could very well win but it's hard to pick him given the injury history plus he's a little inconsistent at times.
What about Kyle Kuzma, Lu Dort, Cam Reddish, Tyler Herro, RJ Barrett, Nickeil Alexander-Walker, or Cam Johnson? All good choices but nope.
It will be OG Anunoby. He had a solid year last season averaging 16p and 6r but with the departure of Kyle Lowry there will be more opportunity for him to go off. I think he will improve to 20-23 ppg and average around 7-8 rebounds. With those numbers he will certainly get a lot of votes.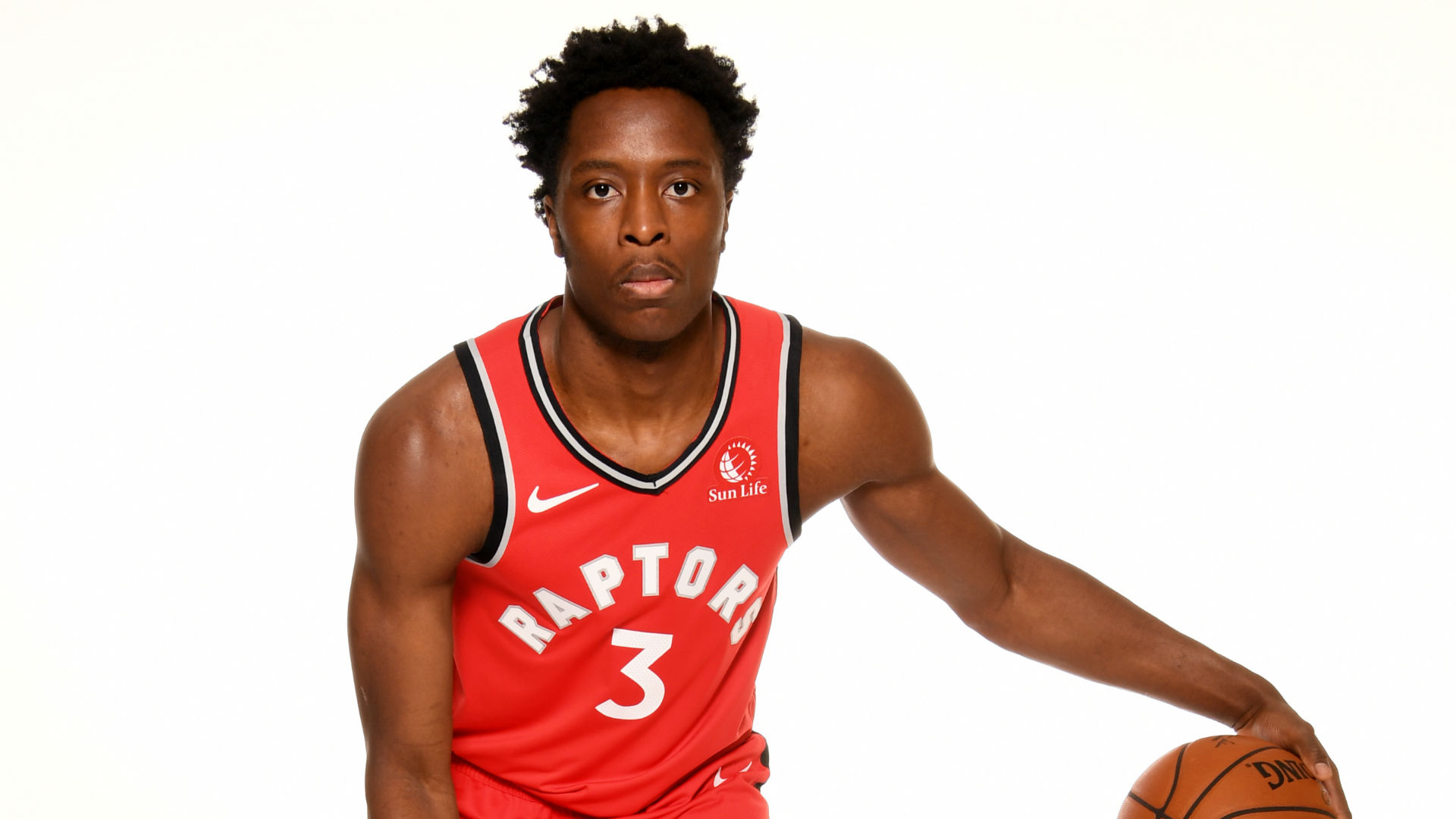 6th Man
---
There aren't many guys who currently have consideration for 6th Man of the Year.
Jordan Clarkson could join Lou Williams, Kevin McHale, and Detlef Schrempf as the only guys to win the award back to back. He's going to have the numbers and the Jazz will be good enough for him to get the votes but I don't think it'll be him. Is Tyler Herro going to be the 6th man for the Heat? He could see a jump in numbers but with the addition of Kyle Lowry and Oladipo coming back it doesn't seem that likely.
Who is going to be the 6th man for the Hawks? That guy will probably be in the consideration. I kind of like Coby White for the award but seems unlikely also.
My pick is Nickeil Alexander-Walker or Devonte Graham.
Not exactly sure which one of those guys will the starting job but the one who doesn't is going to be 6th Man of the Year. NAW could also win MIP if he starts. From all reports, both guys have really been competing in training camp and both looked pretty good last season. With the departure of Lonzo and the team wanting to use Brandon Ingram and Zion as playmakers more they both could benefit.
---
Coach of the Year
A lot of good options for this award.
Can choose Ime Udoka who is taking over a good Celtics team that is looking to improve after last year but it's hard to see a coach winning it in his first ever season being a head coach. Steve Nash and Frank Vogel are good options but it's hard to see people give them the award since both teams are star studded.
Maybe Monty Williams again? The Suns are set to be one of the better teams in the league again but no.
It will be Nate McMillian.
The Hawks love him and it's time he gets the credit he deserves. He has, for the most part of his coaching career, has had to deal with injuries and has done the most with what he has. The Hawks are going to build on getting to the ECF last season and be somewhere near the top of the East so he'll be an easy choice.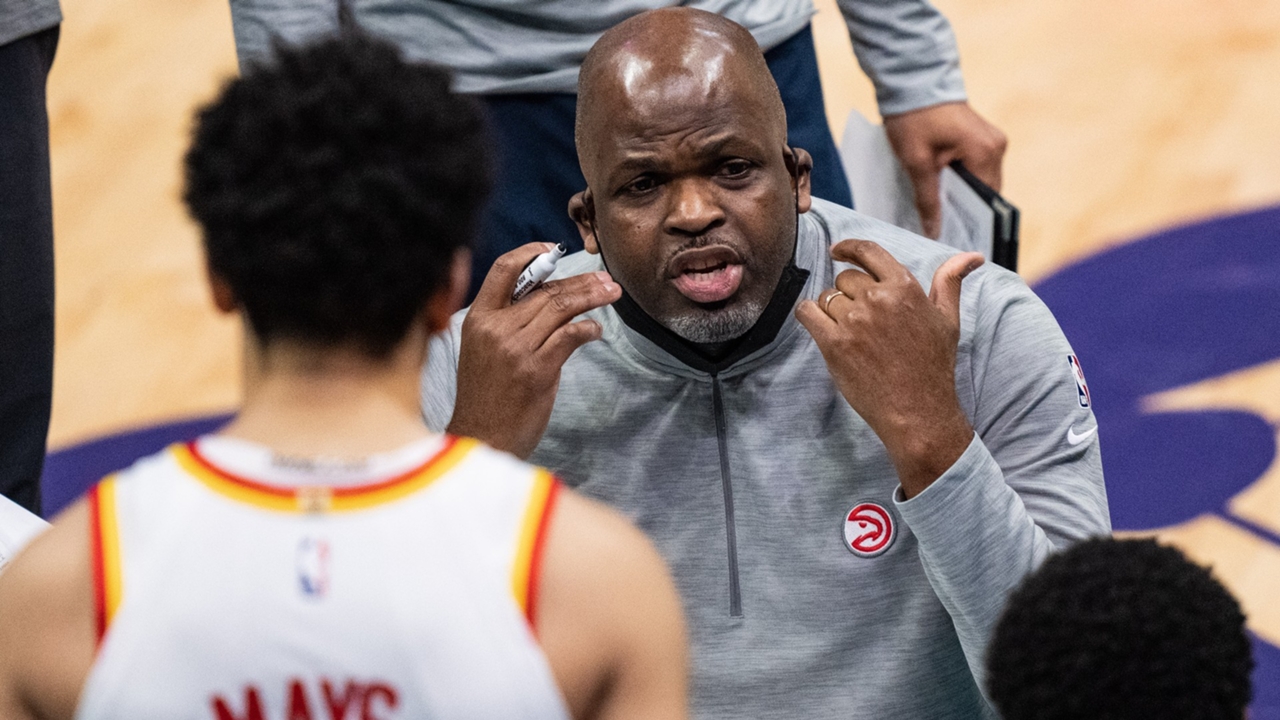 ---
Defensive Player of the Year
Man I really want to pick Ben Simmons but who knows when he'll actually play.
Could go with Rudy Gobert to win again but after winning 3 already I would shocked to see him win the award again. It has to be someone different now. That takes Draymond Green and Giannis out even though they could very well win.
So who?
Anthony Davis? Good pick but I just don't know about that this year. Jrue Holiday? He's my close second but it doesn't seem like voters really like wings/guards in this award.
My pick is Bam Adebayo.
Bam should have gotten more consideration last season but I think that will happen this year. The Heat will likely be an improved defensive team so that will only help his case. He can defend every position and will be a force on that end of the floor.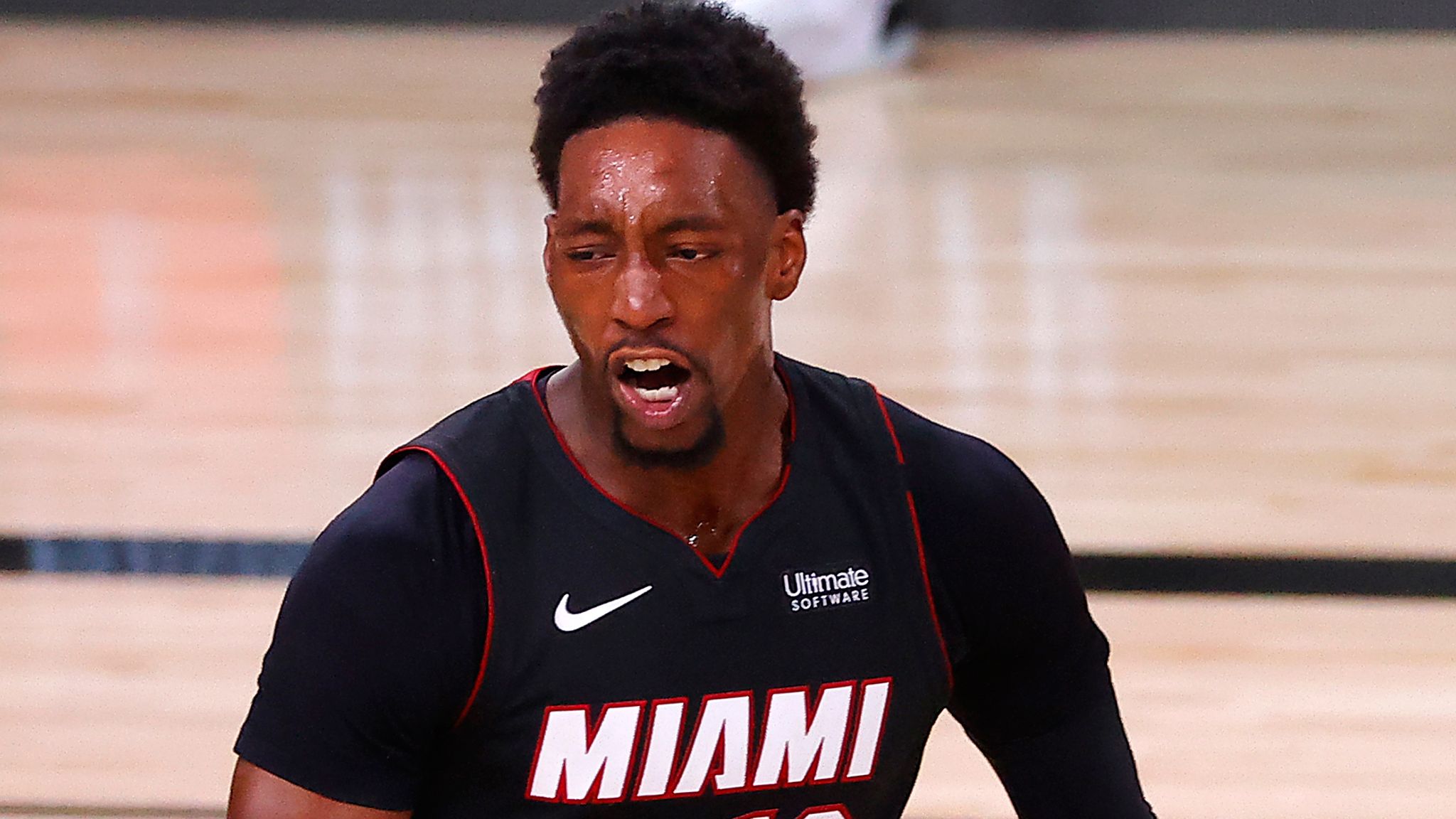 ---
Most Valuable Player
This is the big one.
Giannis could win again because his numbers are going to be great and the Bucks are going to be great. Can say the same for Kevin Durant but for some reason I just cant pick those guys.
Steph Curry is a good option if the Warriors can somehow climb back to the top of the West but with Klay out for some that doesn't seem likely. Embiid was the favorite at one point last season but had to deal with injuries and that's why I'm not comfortable picking him but if he can stay healthy he'll certainly be in the mix.
Luka and Dame's numbers will put them in the conversation but will their teams be good enough to get them the award? Not sure about that.
Anthony Davis is the right answer.
He has a lot to prove. He heard all of the talks about him being frail and people giving him nicknames like "street clothes" so he wants to put that noise to rest. This also seems like it's his time.
From the reports of Lakers training camp, everyone is treating the team like it's his. He's the guy they're going to lean on every night and the numbers will speak for themselves.
---
NBA Champions
If there was some clarity surrounding Kyrie I would pick the Nets. They could still end up winning because they're still a really good team but it's just hard to pick them right now.
The top of the East is probably better than the top of the West so they're going to beat up on each other meaning the Champ is going to come from the West.
The Clippers probably won't have Kawhi for the whole season so they're out. Did the Suns get better and how much of a distraction will Ayton's contract situation be? The Jazz and Nuggets still seem like they're a piece away while the Mavs and Blazers don't really seem good enough as constructed.
The Warriors could be there but who knows what Klay is going to look like.
That leaves the Lakers. They will be champs again.
You can say whatever you want about their age but that team is really talented. The only thing that will stop them is health. Other than that they are primed to be the NBA's top team again.