Jamaal Charles Says Alex Smith Is A Super Bowl-Caliber QB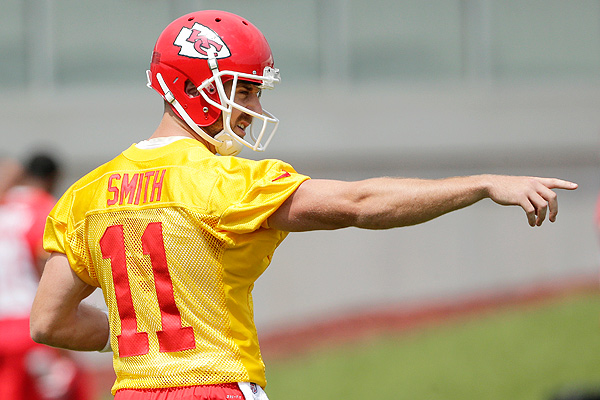 The Kansas City Chiefs are full of confidence after switching regimes, hiring Andy Reid as head coach, and trading for Alex Smith.
Smith may not necessarily beat an elite NFL quarterback, but he's had recent success as a starter, and is a definite upgrade over Matt Cassel.
Smith's teammates seem to have confidence in him, and Jamaal Charles told Around The League that he thinks Alex Smith is a "Super Bowl caliber quarterback."
"I think he is. He's got a great arm," Charles told Around The League. "He's been winning most all of his career. I think he wants to prove people wrong: That he is a good quarterback, that he can stay consistent."
Charles also stated that he felt Smith would be out to prove people wrong, after the 49ers chose Colin Kaepernick over him.
"It probably hurt him," Charles said, "because he probably felt like everybody forgot about him because of the Kaepernick situation and being a backup. Making it to the Super Bowl but not playing in the Super Bowl. Everybody wants to play in the Super Bowl. So, I think he's got a lot to prove and he's a Super Bowl quarterback … with the passion to go out and prove people wrong."